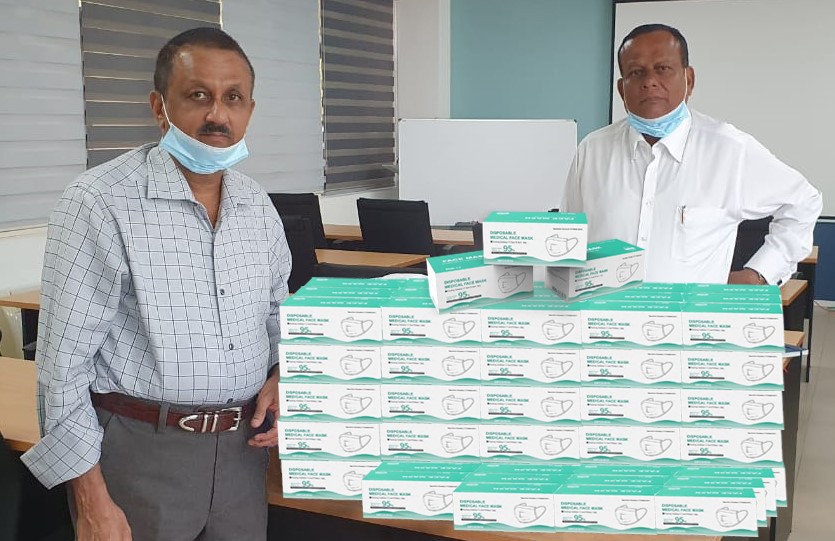 Mr. Shigeaki Tetsuka, managing director of OSSEC Inc., has donated 4,000 medical face masks to Civil Aviation Authority of Sri Lanka (CAASL) on April 17, 2020 for COVID-19 infection prevention, and Mr. Upul Darmadasa, Chairman of CAASL accepted the generosity and expressed gratitude to Mr. Tetsuka's on behalf of CAASL.
Mr. Tetsuka told CAASL that he hoped the face masks could help CAASL employees to reduce a fear of virus infection on duty.

OSSEC, Inc., based in Tokyo, Japan, produces unique data security application for PC and mobile users. It is designed to resolve threats of unauthorized access to and data leakage of confidential information by encryption system.
OSSEC has been used among government agencies, police department and self-defense force in Japan and is ready to expand its market to governments and financial institutions in Southwest Asia countries this year.