Chairman
Vice Chairman
Member-ex Officio
Member-ex Officio
Mr. Upul Dharmadasa CTC
Mr. G. S. Withanage
Mr. P. A. Jayakantha
DGCA & CEO,
Civil Aviation Authority

General G.D.H. Kamal Gunarathne (Retd)
(WWV. RWP. RSP. USP. ndc. psc. MPhil)-
Secretary, Ministry of Defence

Member-ex Officio
Member
Member
Member

Mr. A.K.Seneviratne -
Treasury Representative,
Deputy Secretary to the Treasury

Mr. Nihal Jayawardana. LL.M ( Lond.) President's Counsel
Captain Milinda Rathnayake
Air Vice Marshal Sagara Kotakadeniya (Retd) MA(IR),MSc( Def& Strat Stu)
Chairman
Mr. Upul Ganganath Dharmadasa CTC - Chairman, Civil Aviation Authority of Sri Lanka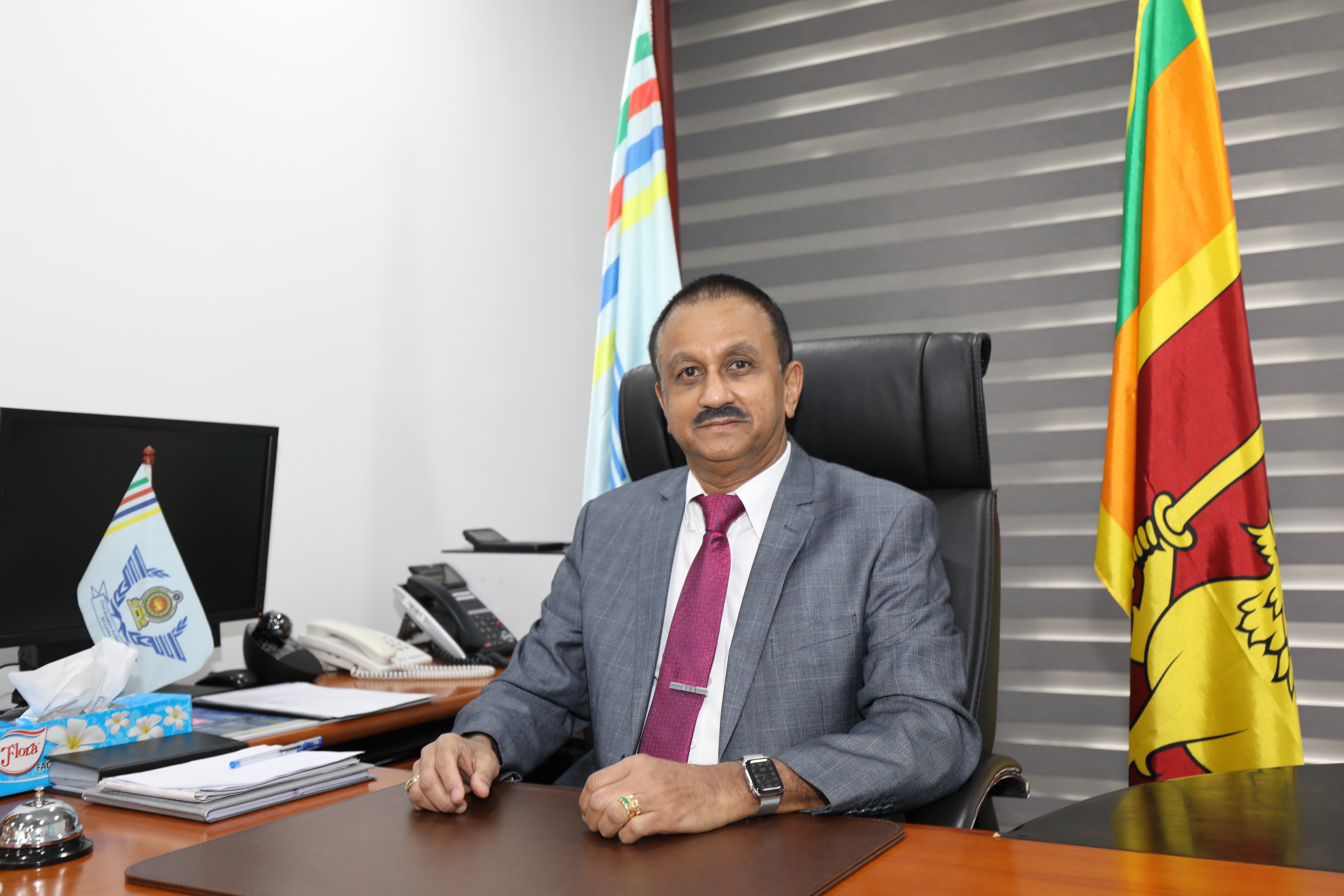 Mr. Upul Ganganath Dharmadasa CTC assumed duties as the Chairman of the Civil Aviation Authority with effect from 14th January 2020.
Mr. Upul Dharmadasa was born in 1952 and followed his School Education in Rahula, Silvester and ST.Thomas Colleges in Matara. In 1972, he graduated from Ceylon Hotel School and worked at the hotel Ceylon Oberoi. Then, he joined Air Ceylon and underwent UTA training and had worked there from 1974 -1979.
In 1979, he sailed "Lanka Kalyani" cadet training ship as Purser and was sailed until 1980.
Furthermore, in 1980 Mr. Upul Dharmadasa migrated to Los Angeles, state of California in the United States and completed a degree in Food and Nutrition. Additionally, from 1982 to 1987 he had worked in Best hospitals in California State as a hospital dietitian.
In 1984, he started a part time Travel business by launching Upul Travels Service in the USA.
In 1989, obtained the highest ranking certificate in the Travel Industry from "Institute of Certificate travel Agent of Massachusetts ". As a consultant in the Travel Industry, a specialized standard titled CTC (Certified Travel Consultant) was awarded to him. He managed and secured SriLankan Airlines GSA in the USA in 1999.
He has acquired continuous expertise training on Ticketing and Tourism related areas. Additionally, he established a company by the name "Upper class Travel Inc" in The USA servicing over 150,000 travel professionals, offering discounted first /business class travel. He created an upper class limousine service in Los Angeles offering Luxury vehicle service in the entire state of California and Nevada in 2006. Also, He was appointed as a President of the Sri Lankan Limousine Consortium in Los Angeles in 2009. He created UEI Inc Financial institution in Los Angeles, California in 2011 & developed International travel booking Engine known as Utravel.com in 2014.
He was the winner of the Exceptional Achievement Award – 2006 conferred by the Sri Lanka Foundation institute and also the winner of the Sri America Award conferred by Sri Lanka/America Cultural Organisation, USA in 2017.
During the period from 1984 to 2020, Mr. Upul Ganganath Dharmadasa was instrumental in bringing the highest revenue to Sri Lankan Airlines from North America, which was over US$ 200 million.
Currently, reading for a MBA from Teesside University, Middlesbrough, Tees Valley, United Kingdom.
Director General of Civil Aviation & CEO
Mr. P.A. Jayakantha - Director General of Civil Aviation & CEO, Civil Aviation Authority, Sri Lanka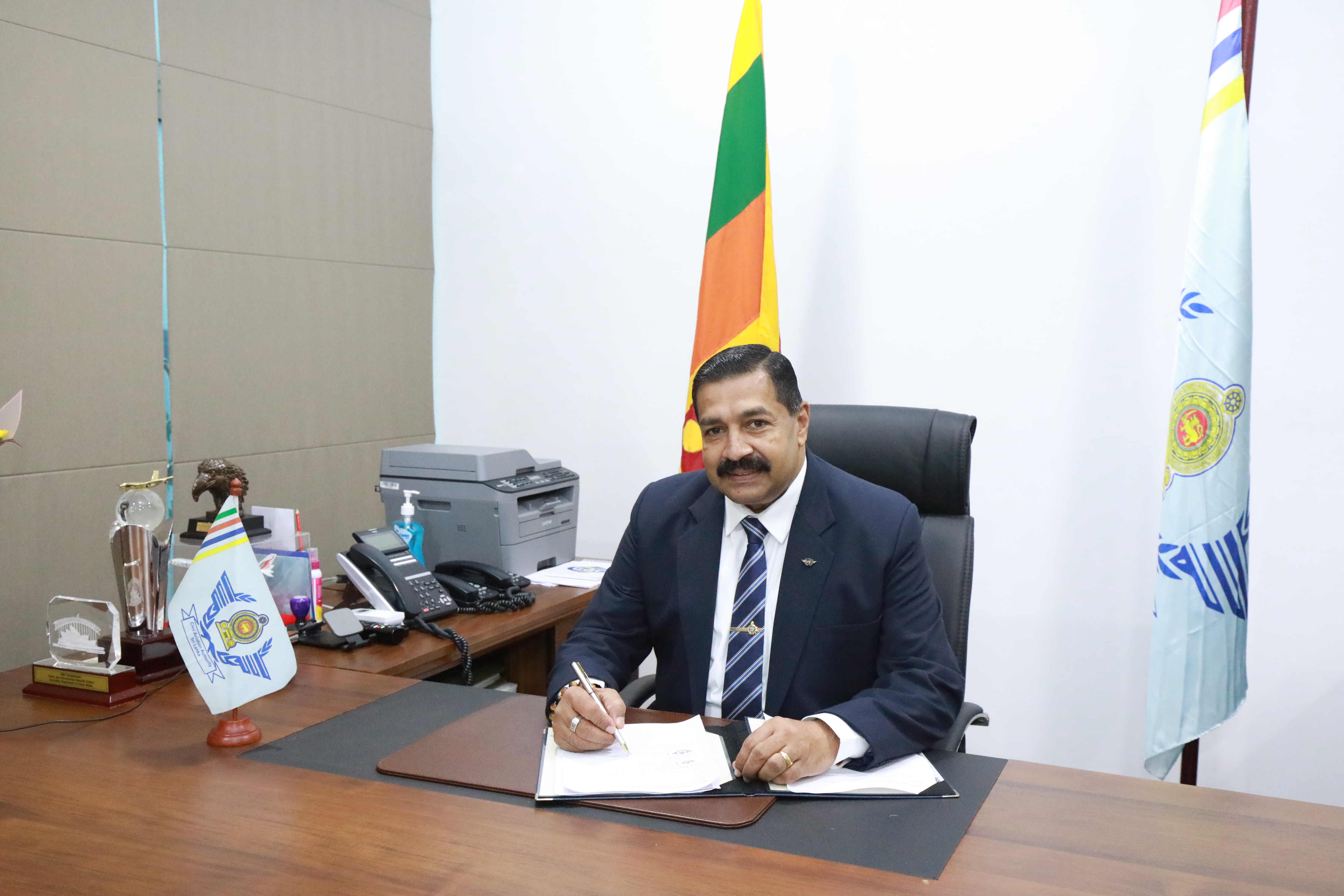 A veteran and versatile in the field of aviation; P. A. Jayakantha has been appointed as the new Director General of Civil Aviation and Chief Executive Officer of the Civil Aviation Authority of Sri Lanka (CAASL), this appointment was made consequent to a decision by the Cabinet of Ministers with the concurrence of the President, at its meeting held on 1st August'22.
Mr. Jayakantha, was the Additional Director General Civil Aviation since 2020, when he was appointed to the highest position at CAASL. He assumed duties in the new post on 05th August'2022.
The CAASL comes under the supervision of Minister in Charge of the subject of civil aviation, is the statutory body that regulates the civil aviation within its territory and air space above it, in meeting with the obligations as a contracting state to the International Civil Aviation Convention 1944, commonly known as the Chicago Convention thus ensuring safe and secure civil aviation activities in Sri Lanka. At present 193 States signatory to the Convention.
Mr. P. A. Jayakantha began his professional career as a Commissioned Officer in the Sri Lanka Air Force (SLAF) and then moved to the Airline Industry as a Management Officer with then AirLanka Ltd., the national carrier. He joined the civil aviation inspectorate at the Civil Aviation Authority in its Aviation Regulation Division and held the positions of Director Aviation Security and the Deputy Director General, prior to his appointment as the Additional Director General in the year 2020.
He is also an ICAO Accredited Auditor for the ICAO Universal Security Audit Program and serves as a member of its Audit Team, conducting state audits in foreign countries since 2010. He is the first and only international Auditor in Civil Aviation in Sri Lanka.
In his academic qualifications, he holds Bachelor of Arts Degree in Economics (Special) at the University of Colombo and Master Degree in Economics, University of Kelaniya.
He was a student in D S Senanayake Central College, Mirigama and serves as a member of its Alumni. He is also a Justice of Peace (JP) for the whole island, appointed by the Ministry of Justice. Married to Anoma Jayawardana, Government School Teacher and blessed with 03 sons in the family.
Legend of CAA Board of Directors
Former Directors